Meet the Team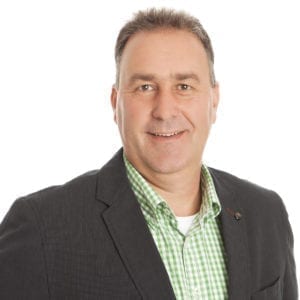 Rik Verweij
General Manager VAL-CO BV
Sales manager Benelux, Germany,
Austria and Russia
Rik was born and raised in Lopik, close to our office in The Netherlands, and lived there until he moved to Deventer to attend Agricultural College. He graduated with a Bachelor degree in International Dairy and Poultry farming and his first professional position was Herd Manager on a dairy farm in Saudi Arabia. Following he worked for more than 15 years in Russia where as Poultry Production Director at several leading broiler integrators, where he gained ample experience with VAL drinking systems installed on their farms. Afterwards, he was active in selling farm equipment, as a reseller for Val-Co and others, as well as animal genetics and running his own hatching egg export business.
Rik holds the position of General Manager at Val-Co BV, responsible for daily operations, and is Sales Manager for Benelux, Germany, Austria and Russia.
Outside of work, Rik gives high importance taking care of his household and family, including his parents who live with them. He spents a lot of time doing chores  and gardening in and around his old traditional Dutch farmhouse. His major hobby is hunting and the outdoors and he spends as much time as possible hunting and keeping up his hunting territory.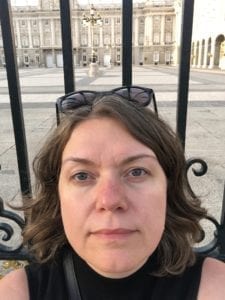 Galina Sadovska
Regional Sales Manager Europe
Galina was born and raised in Cherkasy, Ukraine. In her hometown, Galina joined Broiler Breeder Company Poznan with Cobb genetics. She says, "if I only knew that Gallinas (chickens) would be my Industry for at least next 20 years." Recruited to help with a Russian-Kazahk-French project Galina relocated to Moscow and upon completion of this broiler-breeder project she was asked by the Dutch company HatchTech to open it's new Moscow office. During her time with HatchTech Galina was invited to relocate to the Netherlands and work directly out of the corporate HQ, where she finished up a nine-year tenure with HatchTech. Learning a lot and experiencing the life in Western Europe, Galina felt it was time to move forward. After a brief stint with Volito and still living in the Netherlands, Galina joined Val-Co as the Area Sales manager for Eastern Europe. In 2017 she was promoted to the Regional Sales Manager for Europe.
When not traveling for work, she loves traveling, taking pictures, gardening, interior design, and cooking.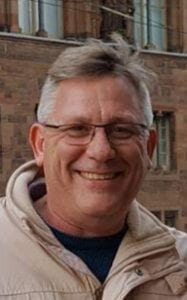 Craig Hoekstra
International Operations
and Sourcing Manager